Reflecting on our life and our Legacy isn't just about what we want to leave behind, it's about how we want to live every day. This retreat will help you connect with yourself and your story in a way you have never experienced before.
Are you craving the opportunity to pause, reflect and recharge the purpose of your life?
Perhaps you've had a recent wake up call that reminds you that life is too short and it's critical to take stock and acknowledge all the goodness of what's been and what's to come.
Maybe you are in or approaching retirement and feel lost at times about what your life has been about, what comes next and what's worth creating with your precious time?
"I'm at the age, at that turn in the road, where one looks back as well as forward to remember where one has been, so to better chart where one is going."
— B.H.O. —
Are you nearing or in mid-life and feel as if your priorities and purpose have gotten muddled in the rush of daily living, the job, the kids, the schedule? Perhaps you are hoping that mid-life marks a time of awakening for you?
Are you a baby boomer who's experienced success in many areas of your life? Now you are looking ahead and asking, "What is the Legacy I want to leave behind? What's the story I want to make sure my family and loved ones know about who I am and what matters to me?"
Do you feel like you haven't had the opportunity to express your story? Does leaving your song left unsung feel like you are missing out, isolated or overlooked?
If you are like some of the people we've worked with, you may even be questioning whether your story is important at all? The experiences of your life have made you who you are today. Gain some perspective, a fresh lens and devote time to reclaiming your purpose, passion and honoring who you are. Rediscover your gifts and focus on what you can continue to offer to the world.
Come for a luxurious respite, experience the magnificence of Cape Cod, and leave feeling re-connected with yourself and purposeful living. It is a magical opportunity to stop, slow down, gain clarity and explore the beauty of your life.
Our program will help you cultivate awareness of your personal journey and life lessons.
Your film will highlight the meaningful stories, landmarks and turning points in your life.
What are the watershed moments, influences and people who have shaped you along the way?
What life lessons would you like to declare and share with the world?
What are the particular qualities, beliefs and gifts that make up the fabric of your life?
Over this 5 day life changing journey…
You will go from wondering about the importance and significance of the stories on your journey to experiencing revelations and ah-ha moments about what's happened in your lifetime and where you want to go from here.
You will go from where you are now to celebrating who you are and the ripple effect you've truly had in the world.
You will go from downplaying your accomplishments and gifts to waking up, owning them and even more, celebrating them!
You will leave with a video memoir of your personal story so you and your whole family can celebrate your Legacy for years to come!
Don't miss your opportunity to join us on this life-changing journey of self-discovery. Apply now to reserve your spot today.
Discover Your Legacy Investment
---
$5,997
Option 1 – Pay in full ($5,997)
Option 2 – Pay a $997 deposit plus 3 installments of $1,866
Please note that all payments made to Discover Your Legacy are non-refundable. You may purchase traveler's insurance on your own if for any reason you are unable to make the retreat. See our refund policy.
This is a Powerful Opportunity. The retreat itself will become one of your peak highlights. You will be going through your history, while creating vibrant new experiences with clarity and connection.
Something we can't describe to you is the experience of introspection, connection and sharing your story so you feel heard and seen. What also can't be defined is the impact it will have on your personal life moving forward.
Listening to and witnessing someone else's story can be equally powerful. Discover, connect and gain new perspectives with your new friends.

A Taste of the Retreat
Imagine yourself… in a newly renovated, well appointed, classic New England Farmhouse Estate in the wilds of Truro, very close to Corn Hill Beach on the bayside of Cape Cod.
Relaxation and time for reflection is near. Rise and shine on your own clock, as a delicious breakfast awaits you. Perhaps you are enjoying a freshly baked baguette from a local French Bakery with homemade beach plum jam watching the morning light change as the day begins and nature stirs.
You may choose a morning walk on the beach taking in the sounds of lapping waves on the calm bayside shoreline. Perhaps you choose a quiet nook to enjoy, journaling fireside in a cozy chair.
You will then gather to connect with your new friends on this journey and together we will dive into the core of our programming in our luxurious surroundings. You are sitting in the comfort of the estate, in a beautiful living room, cozy fire lit by the kitchen, surrounded by supportive individuals ready to open yourself up to exploring your personal story and letting the magic of your life come forth! It occurs to you, by listening to other people's stories, just how the ordinary can be extraordinary. You may discover how connected you feel by sharing your own story.
In the afternoon you take a ride just down the road to a Cape Cod Winery & Distillery for a private tour of this beautiful estate and a glass of wine. You are surrounded by the beauty of old Cape Cod, enjoying the relaxing atmosphere. You can smell the ocean.
This leads you for a late afternoon walk on the beach with a view that makes you realize why so many painters and artists come to this place in the world to create. Filled with contentment and ease, you make your way back to Hedgebound to relax until dinner.
In the evening, you'll journey to the beach for a classic New England Clambake complete with local lobsters, steamers, fresh corn on the cob and delicious hand picked wines. You are with amazing company. And as you look out, you see a sunset filled with every color you can imagine. Breathing deeply, you remember you are an important part of this fabric of life.
Returning to Hedgebound estate, sand between your toes, satiated and satisfied, you look forward to drifting asleep. Reflecting on your day you realize the power of showing up as yourself, open to your story and the story others carry within each of them.
This experience of a lifetime is right for you if:
You have thought about taking a break from your usual life to reflect on what matters.

You are eager to reflect but could use some guidance and perspective on how to approach telling your story in a way that leaves you feeling proud, expansive and ready for what's next.

You've thought your story isn't important or felt you haven't done enough in your life.

You are interested in having the opportunity to share important stories about your life, but it may feel overwhelming.

·

You want to invite relaxation and connection into your life.

You've always wanted to share and record your story but haven't had the time, space or opportunity to do it

and

you feel a bit nervous to be in front of a camera.
Can you see yourself here?
The next step is to apply now. Because we are curating an extraordinary group of people that are the perfect fit, the next step is to simply complete a no obligation application.
If we feel like we are a match, we will set up a 1 on 1 phone call with you where we will go over all of the amazing details, answer all of your questions and if you are so inspired, secure your place in this exclusive retreat.
A Personal Letter from Your Guides
Now more than ever, our stories matter. We are at a point in history where we have the technology to capture what could only be written or just heard before. How can your story impact your future self or the lives of your friends and family? What would reflection on your life do to enhance and benefit your everyday experience? We are here for that exact reason. We want your light to shine.
We want to give you the opportunity to be seen and heard. We want you to have something amazing to take home with you for your personal collection or to share with loved ones now and for generations to come.
Don't let this be another year where your life just rushes by and you miss out on time to reflect and harvest the goodness.
From the moment of your arrival you will be welcomed, supported and loved. Nobody has a story like yours. Claim it. Express it. Honor it.
Yours on the journey,
Erin, Nicole & Billy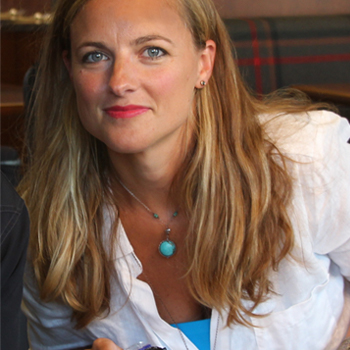 Erin E. Mitchell
Erin holds two Master's Degrees in Acupuncture and Chinese Herbal Medicine. She is the co-founder of ShineLight Legacy, a personal mini-documentary film company. She is practiced at the art of asking important questions, deep listening and giving authentic acknowledgement. Erin is passionate about giving people the opportunity to harness their gifts, capture their stories, and celebrate the beauty of their life on film.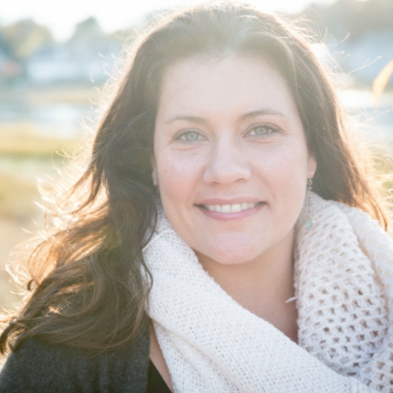 Nicole M. Gelinas
Nicole is a Martha Beck Certified Life Coach. Through her work she helps her clients trust in their greatness and explore inspiration. She is a steward who holds sacred space and guide's people on their own meaningful journey using inquiry, awareness and support. Her love of the ocean lends to her core message, 'You are not in the boat alone.' Learn more about Nicole.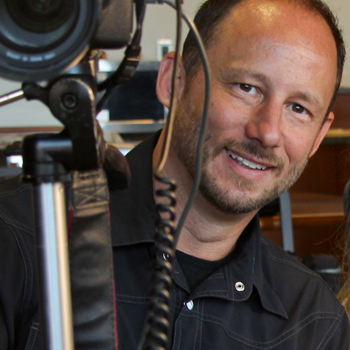 Billy Michels
Billy is the co-founder of ShineLight Legacy, a personal mini-documentary film company. He is a professional photographer and videographer with over 25 years of experience. Billy's passion for storytelling and videography has taken him from shooting stories as a kid with his camcorder to filming an Emmy winning documentary.
Don't miss your opportunity to join us on this life-changing journey of self-discovery. Apply now to reserve your spot today.
Contact Us
---
Questions? Need to learn more before you fill out an application? We would love to hear from you! Send an e-mail to Hi@NicoleMGelinas.com and we will respond to you as soon as we can.