NOW BOOKING SPRING AND SUMMER!
Don't forget that capturing legacies and paying tribute to others makes an amazingly unique and personal gift. Get in touch for more information and availability! 
ShineLight Legacy mini-documentary videos are the gift of a lifetime. Share your personal memories, family history and words of wisdom with a 
Legacy Video
 – a timeless keepsake your family will cherish for generations. Or celebrate someone special with a 
Tribute Video
 – an unforgettable gift to mark a milestone occasion such as a birthday, anniversary, retirement, graduation or just because!
Capture your family history, stories, and words of wisdom in a video you can cherish forever.
Learn more.
Record friends and family acknowledging a special someone for a milestone occasion.
Learn more.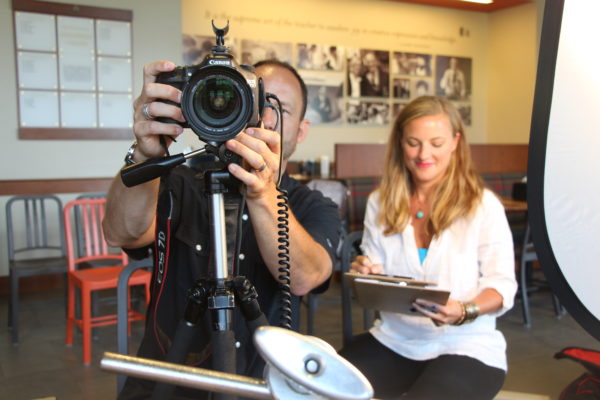 ShineLight Legacy is passionate about the art of listening, acknowledgement and sharing stories in order to honor and celebrate the ones we love. More than videographers, our caring, professional and lighthearted crew come from diverse backgrounds with unique skills that make creating a ShineLight Video an easy, fun and engaging experience for everyone involved. Get to know our talented crew behind the camera.
When she saw the video, she realized how important she was to so many people, and what an impact she had on them. She now has a solid lasting acknowledgment of how much we love and respect her.
This was a great experience for both me and my daughter who gave it to me. I think this is great because I would never sit down and write this out. Now I can look at it and figure out who I am, what I've done and say 'wow, is that me'? It's a great experience and a whole lotta fun.
This was a great experience for both me and my daughter who gave it to me. It really made me aware of things I hadn't thought of in a long time.
READY TO TELL YOUR STORY OR HONOR SOMEONE SPECIAL?
CONTACT US FOR A FREE CONSULTATION.